7 simple ways you can save water at home.
Everybody wants to save water at home. But there are little things we do every day that can waste a lot of water. Nobody wants to waste water. Few simple tricks can help you save millions of liters over time. By implementing them at your place, You'll not only save water and save energy. But also teach the upcoming generation to conserve water as well.
Let's explore
Tip1: Save one-liter water when you flush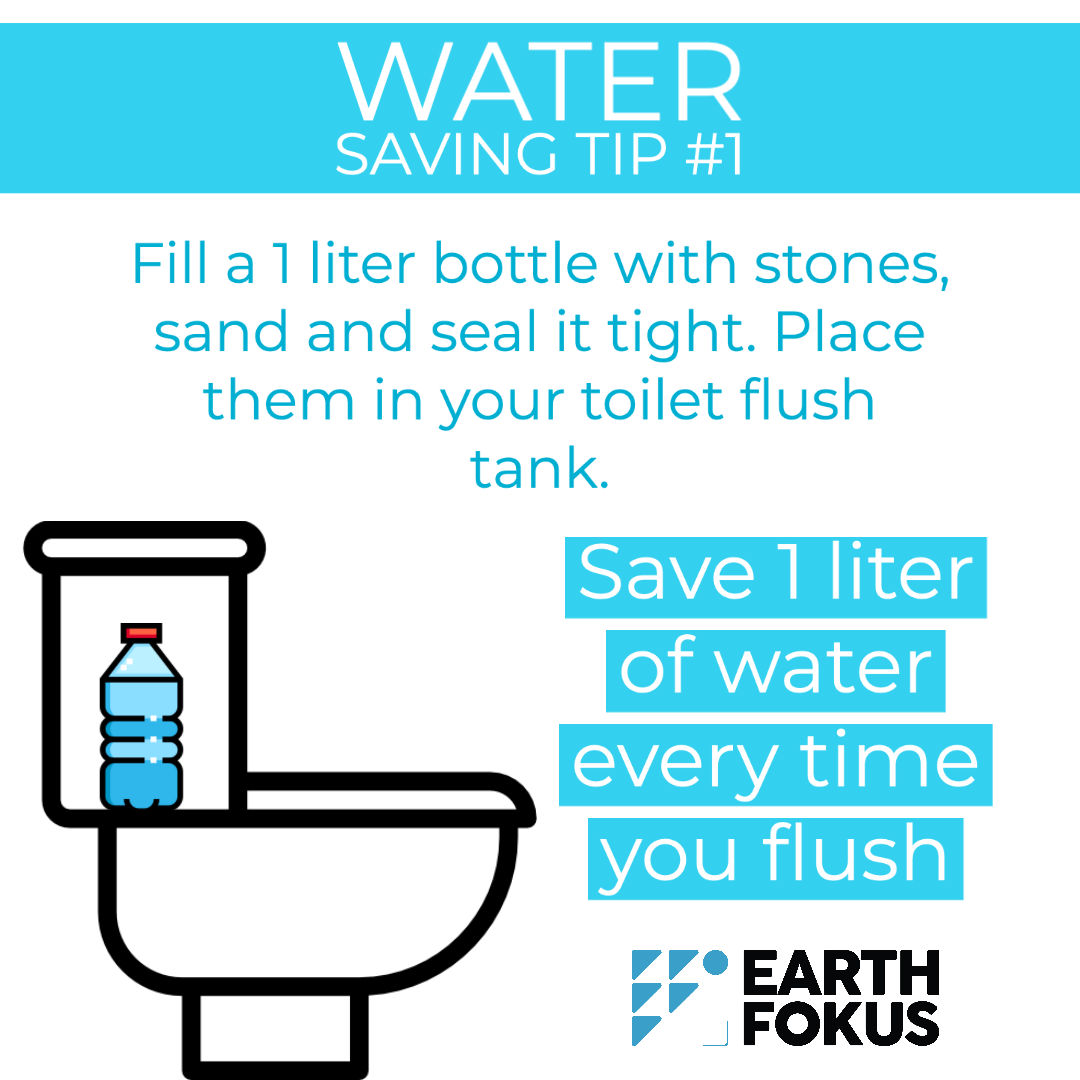 Take one liter used water bottle and fill it with sand and gravel, Seal it tight using the cap and make sure it's airtight. Now immerse the bottle into the existing toilet flush tank. You can now save one liter of water every time you flush the tank. You can save almost 5,000 liters of water for a family of four every year.
Tip 2: A simple practice but, Great savings.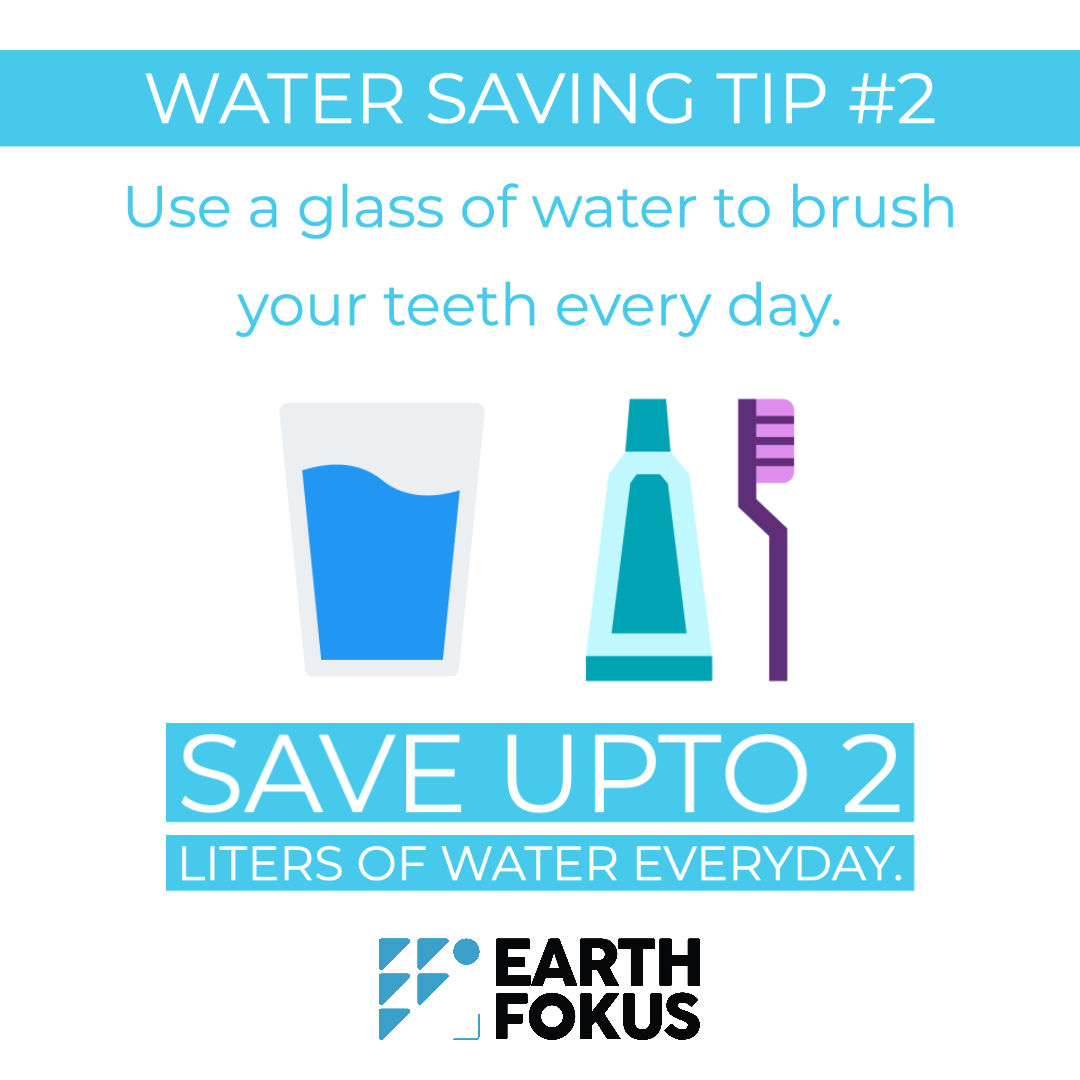 We tend to wastewater while brushing. Just by using a glass of water, you can save up to 2 liters a day. Just use a glass of water to clean your brush, Gargle, and rinse your mouth. It is a simple practice that you can master over time. We can follow the same method for shaving as well.
Tip3: Be a bucket person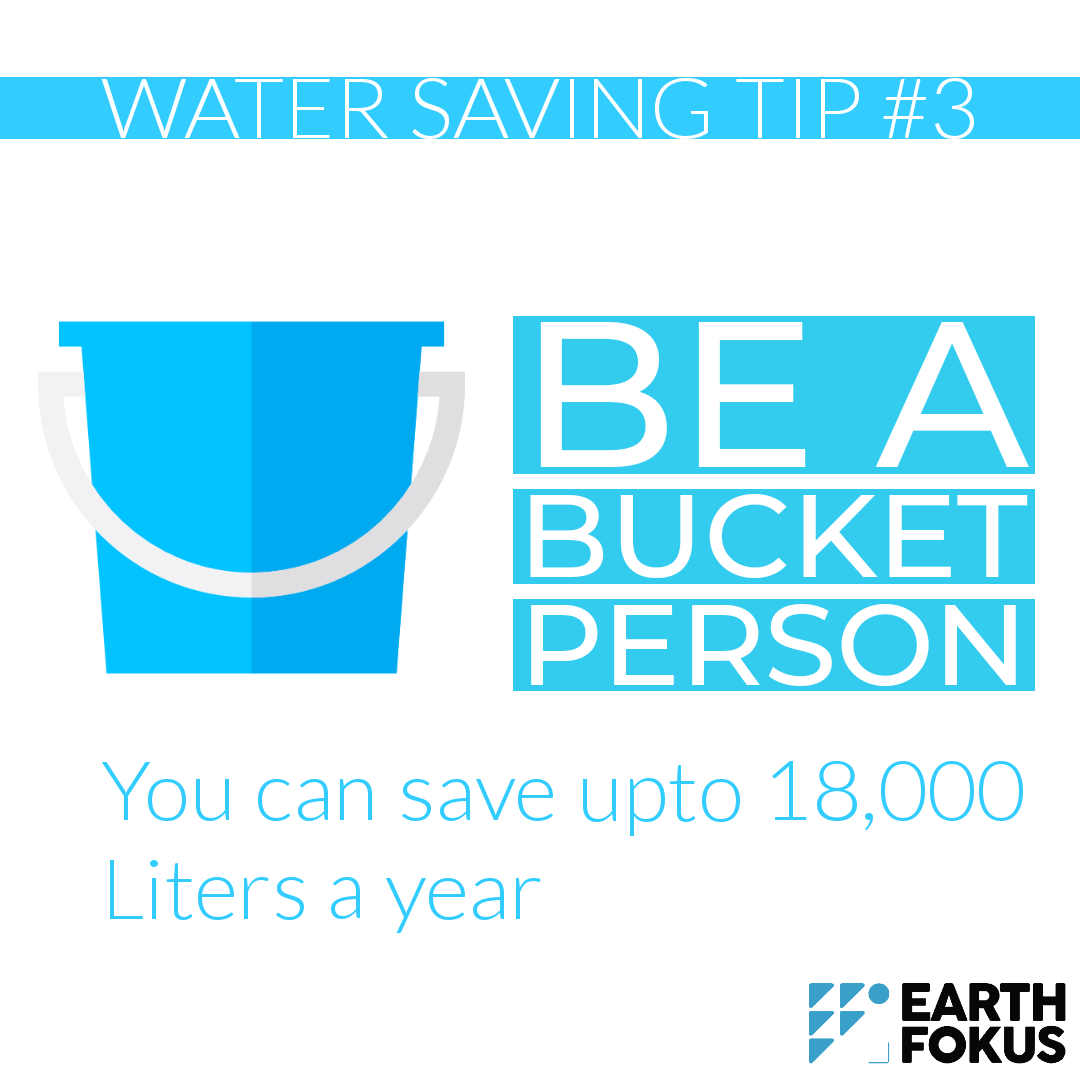 The most popular method in India to save water while taking a bath is the bucket method. When you use a bucket of water, You end up using only 20 liters of water. Taking a wash using a bucket is the most efficient method to save water. You can save up to 18,000 liters a year by taking a bath using a bucket. A family of 4 can save more than 75,000 liters of water a year if we use the bucket.
Tip4: A simple method that can save almost 30,000 liters a year.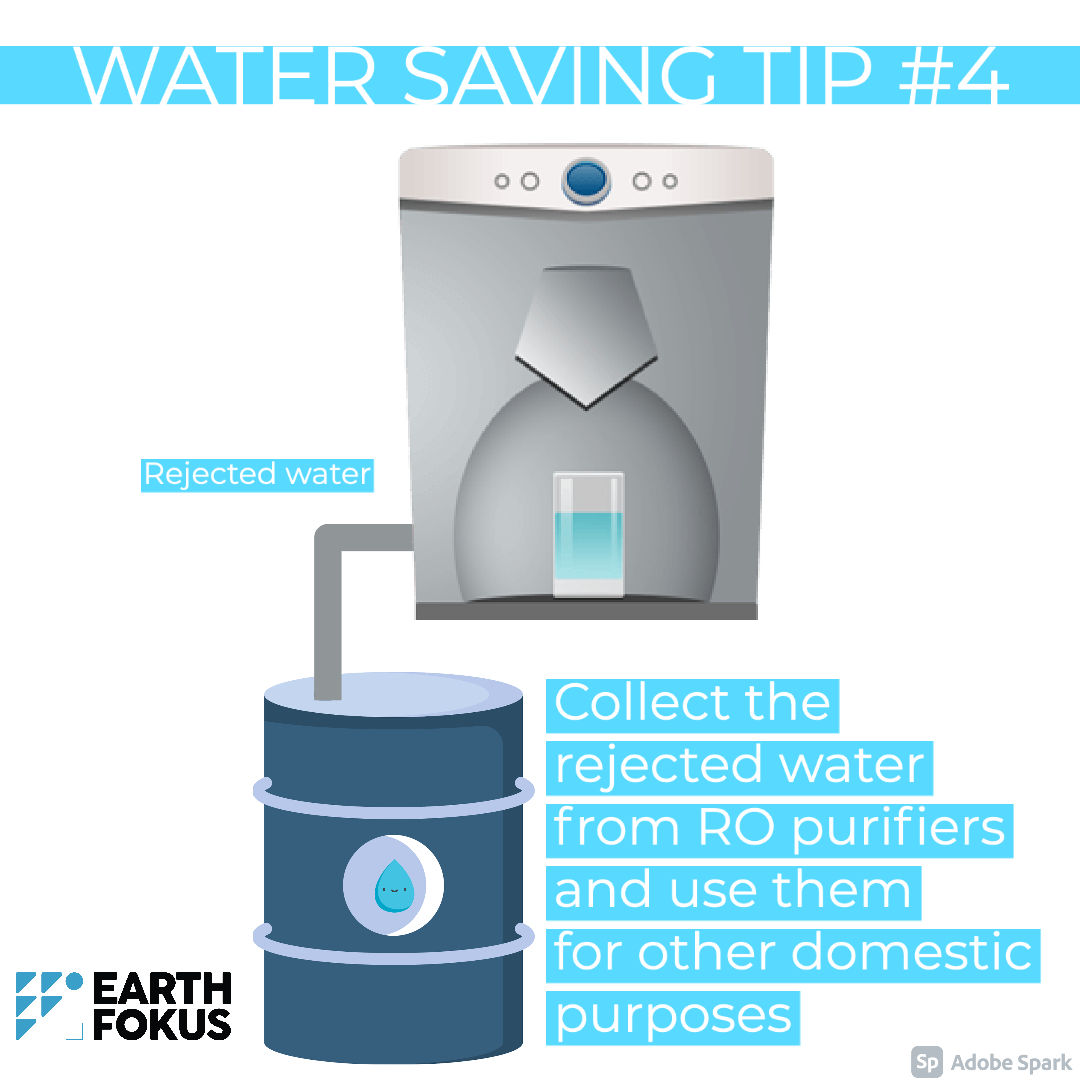 For every glass of drinking RO that we get, Four glasses of water get wasted. Most of the RO outlet is connected to the drain. It's estimated that more than 7600 liters of water are consumed using a RO purifier a year. Which means almost 30,000 liters of water go down the drain as waste.
This hard water can be used to wash the dishes and water plants.
Try to collect this hard water in a separate tank and use them for cleaning purposes and, Save up to 30,000 liters a year.
Tip 5: Periodical checks for leaks can save millions of liters.
Always check for leaks, a single leak can use up to 120 liters a day.
Make sure to check on the leaks regularly. More than three trillion gallons are wasted every year in the United States due to leaks, every year. Image the amount of water we can save from going down the drain unused if we check them periodically.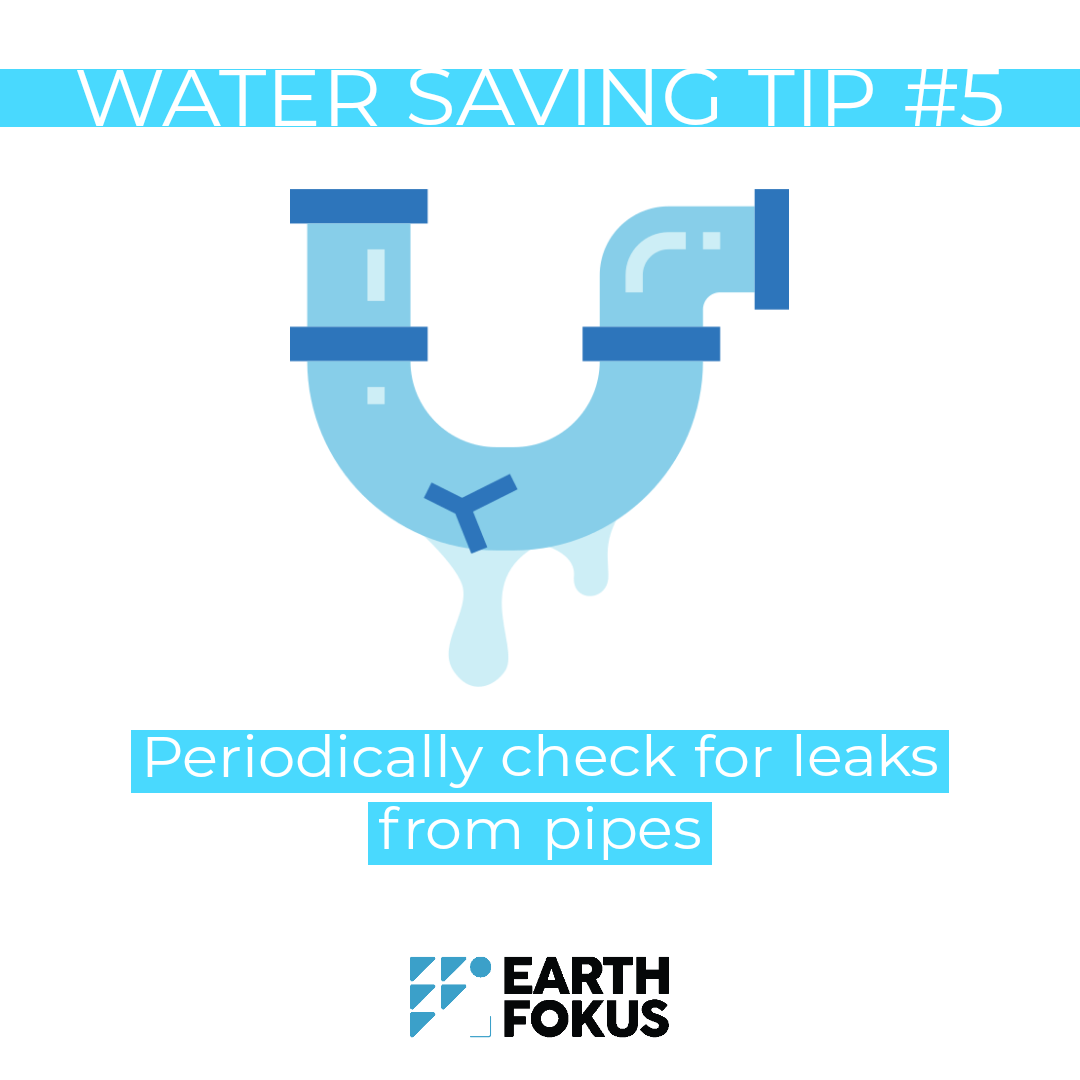 Tip6: Shower flow restrictors can save millions of gallons.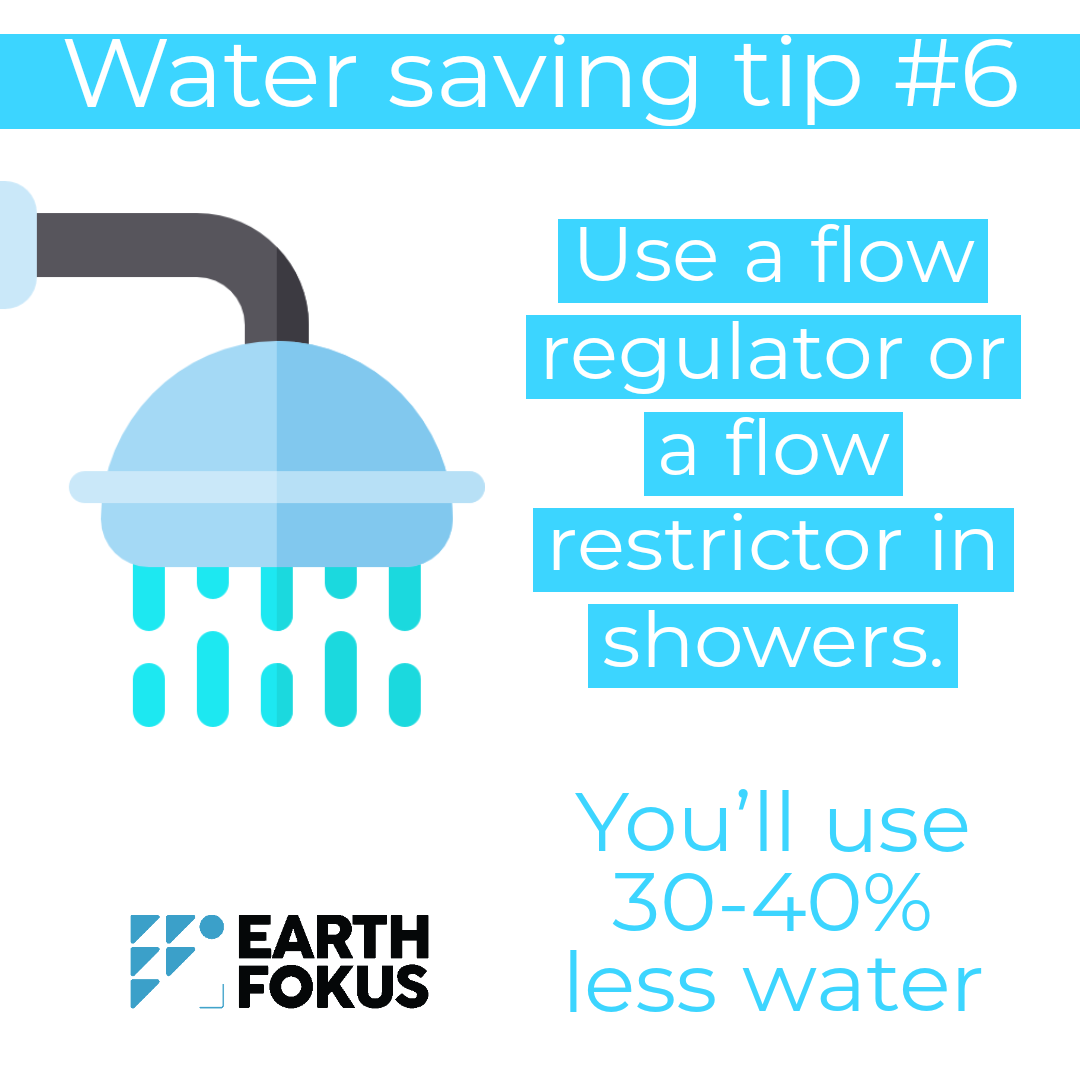 An ordinary shower can give 10-15 liters of water per minute. An average person takes an 8-minute shower. That's almost 90 liters of water used for a single shower. The best alternative is finishing a bath using a bucket of water. If you find that hard, Try installing a flow reducer that can reduce the flow from 15 liters to 6 liters output per minute. You will not compromise on your shower experience.
Tip7: Watersavers can create a huge difference.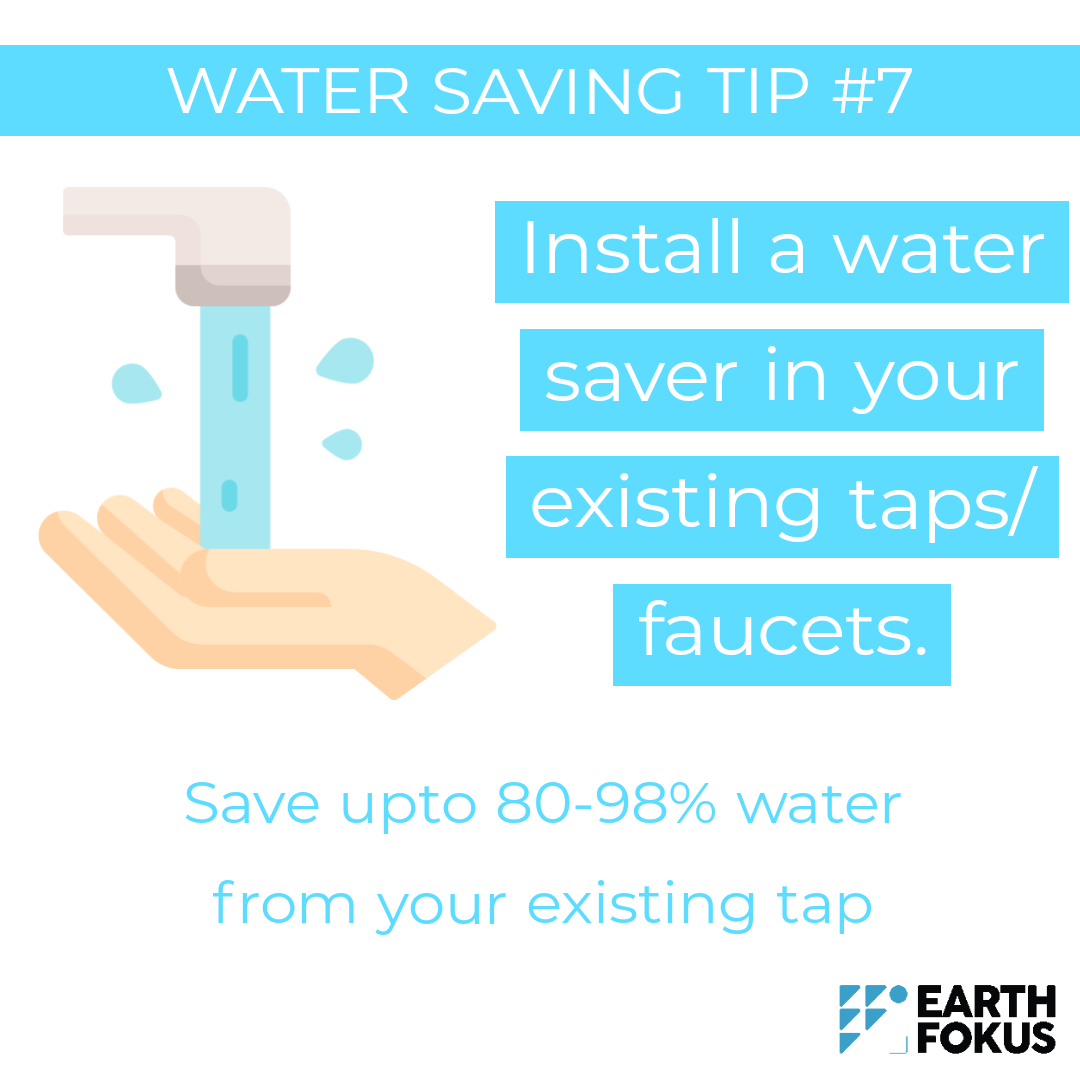 By installing a water saver into your existing faucet, You can save a lot of water over time. Water that comes out from the tap accounts to almost about 23% of the total water consumed overall in homes. By installing a water saver, you can save more than 50% of the water. To save more water from your taps, You can try water-saving nozzles that save up to 80%-95% water. You can wash your hands, clean vegetables, and do the dishes without compromising on your hand wash experience and save a lot of water at the same time.